IAFF Headlines
Current news directly from IAFF locals, councils, and state/province associations in the US and Canada.
KCFD Retired Fire Fighters
10/08/15 - IAFF Local 42
The Kansas City, Missouri Retired Fire Fighters Association has established its own website.  This is one of the best online sources for KCFD History and we invite you to visit them and learn something new about something old.  Special acknowledgement to Chuck Gabert, KCFD Retired Fire Captain and Ray Elder, KCFD Retired Fire Captain and KCFD Historian.
By The People for $15 Rally
10/08/15 - IAFF Local 42
Open House
10/07/15 - IAFF Local F-273
Open House 2015
10/07/15 - IAFF Local 1557
We would like to thank everyone who joined us at the Sterling Heights Fire Department Open House this past weekend. We had another successful open house campaign for fire safety, sharing a wonderful fall day with the family and friends of Sterling Heights.
Quarterly Haz-Mat Training
10/07/15 - IAFF Local 1742
BWI FRD Local 1742 members took part in the quarterly training for Haz-Mat Tech. This training provides the opportunity to keep everyone's skills up to date and focus on what our members could encounter in and around the Thurgood Marshall Airport.
New Recruits
10/07/15 - IAFF Local 1742
BWI FRD would like to congratulate our new recruits, class 53, for completing Anne Arundel Fire Academy and on your CRS graduation.
2015 Election Edition
10/07/15 - IAFF Local 1403
Union Election
10/07/15 - IAFF Local 135
Members of Local 135, Local 135 will have an election for President on November 3rd, C-Shift 4th, A-Shift and 5th, B-Shift. The election will take place at the Union Hall (428 N. St Francis) during the following times. November 3rd after the Union meeting. November 4th and 5th from 0630 to 1100.
Breast Cancer Shirts Deadline
10/07/15 - Scranton Firefighters IAFF Local # 60
As of now, there will be no additional orders placed for this year's Breast Cancer Awareness Shirts. The final order has been placed. Those who are waiting for their shirts, they are to be delivered in a few days and will be available for you to pick up next week. Please be looking for information to let you know that your order is ready.
Hey Bozeman, What's your address?
10/07/15 - IAFF local 613
(Photo by Peter Macdiarmid/Getty Images) Buffalo Restoration is teaming up with Kenyon Noble and the Bozeman Fire Department to make sure emergency personal can find your house if you should call them for help during an emergency situation.
General Meeting & Nomination of Officers Notice
10/07/15 - IAFF Local 4416
Death of Active Duty Member - Firefighter Robert Quinn, L76 - Somerville, MA.
10/06/15 - IAFF Local 902
Malden Firefighters Local 902 sends our condolences to the family of Firefighter Robert Quinn and to the Somerville Fire Department.
Operation Warm / Mauer Chevrolet
10/06/15 - IAFF Local 21
This October, Mauer Chevrolet is donating 100% of their net profits to Toys for Tots and Saint Paul Firefighters Operation Warm!  Please consider supporting this local business as they work to support us.
CFPD Open House
10/06/15 - Cunningham Fire Fighters
This past weekend the community came out for CFPD's annual Open house and Pancake Breakfast.  See the link below for more info and pictures.  Special thanks to 5280fire for covering the event. 
Robert Quinn
10/06/15 - IAFF Somerville Fire Local 76
Somerville Firefighter's Local 76 regrets to announce the passing of active FF Robert Quinn of Rescue Company 1. FF Quinn was a 29 year veteran of the department. The wake will be held October 8th from 2-8 pm a Doherty's Funeral Home on Broadway. There will be a firefighter walkthrough at 3:30 pm. The mass will be held Friday October 9th at 10 am at St Ann's Church
CBA Added
10/06/15 - Pennsylvania Professional Fire Fighters Association
Chula Vista Firefighter's Charity Golf Tournament
10/06/15 - IAFF Local 2180
All Local 2180 members are invited to play in the Chula Vista Firefighters Charity Golf Classic this November 7th at Salt Creek Golf Club. All proceeds from the golf tournament will benefit the Chula Vista Fire Explorer Program. Members are also encouraged to invite any friends and family to play in the event.
Michael Daniel, Jr. Adopt-A-Street Donation Request
10/06/15 - IAFF Local 42
Malden Fire Fire Prevention Week
10/05/15 - IAFF Local 902
Malden Fire Fire Prevention Week. Hear the Beep Where you Sleep: Every Bedroom needs a Working Smoke Alarm! Come down with the family to enjoy some pizza and learn more about your local Malden Fire Department.
CoquitlamFirefighters 2nd annual Pink Pancake Breakfast
10/05/15 - International Association of Firefighters Local 1782
A great big thank you to Save-On-Foods Scotiabank and Maple Leaf Foods, McDonalds Restaurant, Kins Farm Market and Blooming Buds Florist for sponsoring our 2nd annual Pink Pancake Breakfast! A huge thanks to everyone that came and supported our event as well as the many off-duty Coquitlam Firefighters and on-duty crews who helped set-up and cook a most delicious breakfast.
Harold Collins for Mayor Radio Spot
10/05/15 - IAFF Local 1784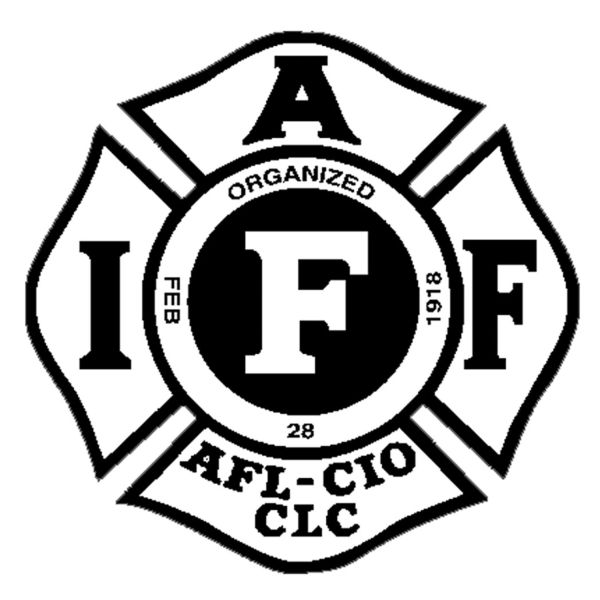 The following radio spot will run on various radio stations around Memphis Tuesday, Wednesday, and Thursday morning. The spot will run on WRVR 104.5, WMC 99.7, WGKX 105.9, WXMX 98.1, and WREC 600AM.
Fire Fighters for Ethan
10/05/15 - IAFF Local 740
Office Hours: October 5 - 9
10/05/15 - IAFF Local 311
Help CPFF Locals This Election Season
10/05/15 - Denver Firefighters Local 858
Brothers and Sisters, Election season is upon us. Even though this is an "off" year, we have multiple Locals that are campaigning hard for important issues: Boulder Rural Firefighters Local 4415, Platte Canyon Firefighters Local 4997 and Larkspur Firefighters Local 4885 are all working on Mill Levy campaigns that are crucial to their memberships.
Letter to the Mayor
10/05/15 - IAFF Local 2180
Dear Local 2180, Please see the attached letter that was sent to the Fire Chief, Mayor and Council.
61 Summer St. Second Alarm
10/04/15 - New London Fire Fighters
At 1830 hrs, companies responded to 61 Summer St. for a reported fire with fire showing. Battalion 2 immediately transmitted a working fire to bring all New London units to the scene. NLPD confirmed a working fire on their arrival and shortly after BC 2's arrival, a second alarm was transmitted.
Open House
10/04/15 - IAFF Local 3472
Come by today for the open house at The Rochester Hills Fire Department Station #1.
Wayne man accused in Livonia fire due in court Thursday
10/04/15 - IAFF Local 1164

The Wayne man accused of setting fire to a building on Plymouth Road in Livonia that injured two people will return to court Thursday morning. Jonathan Darlington, 45, was in 16th District Judge Kathleen McCann's courtroom this past Thursday morning for a probable cause conference.
Firefighter Mike VanDenBergh
10/04/15 - IAFF Local 2878
Firefighter Mike VanDenBergh Mike VanDenBergh of Port Orchard, loving husband to Renee, loyal father to Ethan and Sophie and Eastside Fire & Rescue Firefighter, passed away in the line of duty September 13, 2015. A celebration of life with honors will be held 1 p.m., Saturday, October 10, 2015, at Pacific Cascade Middle School in Issaquah.
Paid Firefighters: A Cost-Effective Choice
10/03/15 - Boston Fire Fighters
Click on the link below to read this Article: http://www.fireengineering.com/articles/2015/10/paid-firefighters-a-cost-effective-choice.
Keep Mayor Bryan Barnett on the Job
10/03/15 - IAFF Local 3472
4 GREAT REASONS TO KEEP BRYAN BARNETT ON THE JOB AS MAYOR (By Write-In!) 1. ROCHESTER HILLS IS ONE OF THE BEST PLACES IN THE COUNTRY TO LIVE. It's true. Money Magazine ranked Rochester Hills #9 Best Place to Live in the small cities category. We didn't get there by accident. It took leadership. 2. BRYAN BARNETT FIGHTS FOR ROCHESTER HILLS.
2015 MDA Fill The Boot Results
10/03/15 - IAFF Local 21
Saint Paul Local 21 - $32,343.33 Raised! C-Shift- $13,865.75 A-Shift- $11,639.82 B-Shift- $6,837.76 Congrats to C-shift for the 2015 highest shift total! Congrats to Station 24 for the highest station total! We want to express our gratitude for supporting the MDA cause last week.
Chief John Norman
10/03/15 - Colorado Springs Professional Firefighters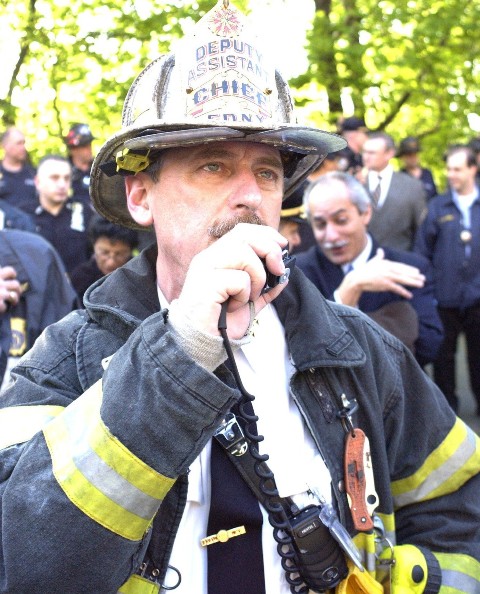 Chief John Norman Speaking Engagement This full-day class will present strategy and tactics related to fighting fires found in: "Basements and Cellars, Attics and Cocklofts" and "Store Fires (Taxpayers and Strip Malls)" Deputy Assistant Chief John Norman is a 37 year veteran of the fire service; twenty-seven of which were spent working for FDNY.
Coquitlam Firefighters Helping Kids!!
10/03/15 - International Association of Firefighters Local 1782

We are proud to announce we are expanding this program to include Mundy Road Elementary. With your generous donation we can maintain and expand this program for years to come. Please visit our website and donate today, www.intoourcommunity.com/donate Thank you for your time and consideration to Help Us Help Kids.
Breast Cancer Awareness
10/03/15 - IAFF Local 274
White Plains Firefighters Going Pink 2015 Pink T-Shirts can be worn on duty starting October 1st til October 31st. T-Shirts will sold at City Hall on Friday October 9th and at the Annual Oktoberfest on October 11th and a boot drive will be done on October 17th.  We encourage our members to participate in all events so we can continue to exceed our fundraising goals. The previous email had false information please disregard. Thank you
Bid Cycle
10/03/15 - IAFF Local 21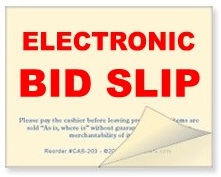 Blackhawks Opening Night Raffle
10/02/15 - Franklin Park Firefighters
Congratulations to Joe Pauling of Carol Stream as the winner of 2 Club Level tickets for the October 7, 2015 Chicago Blackhawks opening night game aginst the NY Rangers. Franklin Park Local 1526 would like to send a thank you to everyone who participated in this raffle drawing.
SOFTBALL TOURNAMENT
10/02/15 - San Luis Obispo City Firefighters Local 3523
Pelham L-4546 MDA Fundraiser
10/02/15 - Professional Fire Fighters of New Hampshire
5th Annual Benefit Beer/Wine Tasting Event
10/02/15 - Norwalk Fire Fighters
    Fifth Annual Benefit Beer/Wine Tasting   to benefit The Connecticut Burn Center @ Bridgeport Hospital Friday, November 6, 2015 6:30pm to 9:30pm The Trumbull Marriott Hawley Lane, Trumbull Tickets are $30 per person VIP tickets $40 per person To order tickets online, click here.
Eng 62, BC 6 Honor a Fallen Hero
10/02/15 - Cunningham Fire Fighters
Eng 62 and BC 6 honored Tech. Sgt. Timothy Officer this morning as his motorcade made its way to DIA. Tech. Sgt. Officer will be laid to rest at Arlington National Cemetary.
IAFF Local 1164 Livonia Firefighters Inagural Gun Raffle
10/02/15 - IAFF Local 1164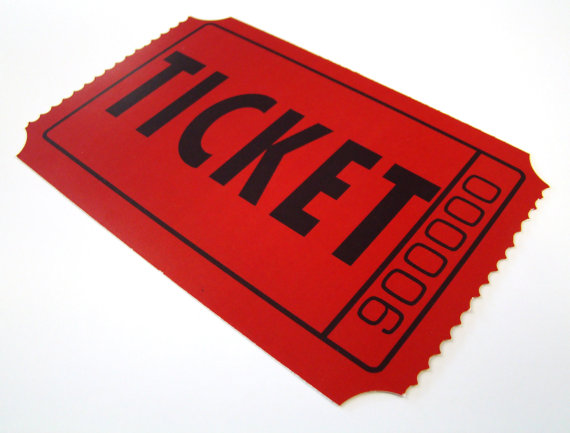 19th Holiday Dance Party
10/01/15 - Toy Program
Firehouse Subs Fund Raiser Event
10/01/15 - PFFA
All of the Firehouse Subs restaurants in Louisiana are committed to donate 10% of all sales for this weekend that are associated with this fund raising event through the networking of firefighters in the state. Anyone who wishes to have their meal purchase count toward the donation should simply print out the flier and present it when they visit a Firehouse Subs restaurant this weekend.
Fundraiser PayPal Link
10/01/15 - IAFF local 2464
Keep Marin Marin
10/01/15 - Toy Program
The Valley Fire has been devastating in nearby Lake County. Hundreds of homes and thousands of structures have burned. Jill Peeler, a Marin County Sherriff Services Assistant, has volunteered with the Local 798 San Francisco Firefighters' Toy Program for nearly 20 years and started a new way you can help fire victims.
2015 Carry the Load Walk
09/30/15 - IAFF Local 3560
Local 3560 Members were out showing their support for our Military by raising funds for the Carry the Load fundraiser event. Thanks to all the participants that came out and braved the heat to show their support and the on duty crews for honoring our Military on Memorial day in their own way. Carry the Load was started by former Navy SEAL and war veteran Clint Bruce.
Headlines Provided By:
Profirefighter.com - IAFF Website Design, IAFF Website Hosting, 100% Union Made in the USA.
GrievTrac.com - Online Grievance Tracking Software, 100% Union Made in the USA.
UnionActive.com - Website Content Management System with Powerful Communication Tools for Union Website's, 100% Union Made in the USA.
IAFFLocals.com - Complete list of IAFF locals and websites plus featured content from IAFF locals around the US and Canada.
IAFFWebsiteDesign.com - IAFF Web Design, Specifically for IAFF Local Website's, 100% Union Made in the USA.