| | | |
| --- | --- | --- |
| | | |
| | | |
| | | |
The IAFF Local 244 General Election will be held December 8, 2015 from 7:00am-7:00pm Nominations for the 2015 General Election officially open at the General Membership Meeting on September 10, 2015 and will close at the General Membership Meeting on November 12, 2015. Read More...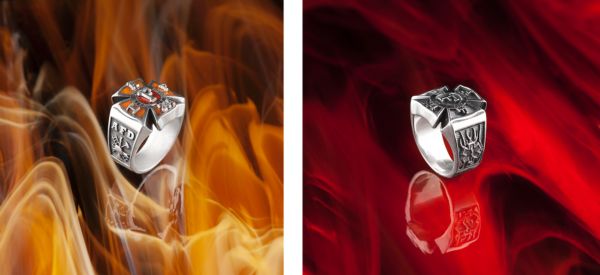 President Diego Arencón and Mr. Tony Shangler of Volere, Inc., developed the concept for the IAFF Local 244 Ring in 2012. Years of thought and sentiment were put into designing this ring with the intent of representing unity, loyalty and commitment symbolizing our bond as brothers and sisters of the International Association of Fire Fighters. These hand crafted rings are heirloom quality to last for generations to come. The ring was presented to IAFF General President Harold Schaitberger and the IAFF Executive Board. It was approved and officially licensed by the IAFF. Local 244 first introduced the "retirement ring" last year as a retirement gift, honoring our brothers' and sisters' service to the IAFF throughout their careers. Now, Mr. Shangler has created the "duty ring" which is available for IAFF members to purchase. A portion of the proceeds go toward the IAFF Charitable Foundation and the IAFF Local 244 Fire Fighters Survivors Fund. We encourage you to visit the website, www.iaffrings.net
The Gym Bag was developed by IAFF Local 244 Members Seferino Vigil and Eddie Gutierrez. Seferino and Eddie have been working in the health and wellness industry for 15 years and have come together to offer significant savings exclusively for IAFF brothers and sisters. Working closely with the nutritional supplement industry they are able to bring to our members the lowest prices for the highest quality products on the market! A percentage of proceeds will be donated to the IAFF Local 244 Firefighters Survivor Fund. Call Eddie 505-379-7723 or Sef 505-417-4007 for more information.
Brothers & Sisters, A couple of our members will be going to the MDA camp this year. The dates will be July 26-30th. There is a sponsor luncheon on Wednesday the 29th and all Local 244 members are invited to go. This is a great opportunity to see the fruits of our labors from the Fill the Boot Campaign. Read More...
Download:

MDA Camp Map.pdf
Brothers and Sisters, please be advised that payroll deductions for Benevolent Fund and TV Fund will be withheld this pay period. Call any of your Executive Board Officers with questions.
Fire Chief David Downey has submitted a letter, dated July 8, 2015, requesting the IAFF Local 244 City Chapter Membership reconsider our conditional support for the AFD Deputy Chief/Assistant Chief Reorganization initiative outlined in the letter dated May 14, 2015 (click PDF links below). This issue will be placed on the agenda for tomorrow's General Membership Meeting, Thursday, July 9, 2015 at 10:00am at the Union Hall. This action will require two (2) motions; 1) Membership approval of reconsideration/renewal to amend the original motion, since the body has already taken action on the matter (requires a two-thirds vote). 2) Motion to accept the Chief's amendments/recommendations and give the IAFF Local 244 President the authority to execute the Memorandum of Understanding and prepare for a ratification vote.
Download:

Third AC DC Letter to Union President.pdf ,

Amended Letter of Conditional Support 5-14-15.pdf
The U.S. Senate voted last week on final passage of IAFF priority legislation, H.R. 2146, the Defending Public Safety Employees Retirement Act. The bill, championed by Representatives Dave Reichert (R-WA) and Bill Pascrell (D-NJ), now heads to the president for his signature.The passage of H.R. 2146 marks a significant victory for the IAFF and its members. The new law improves retirement security for fire fighters in two ways.
First, it allows federal fire fighters to take early withdrawals before age 59 ½ from their deferred compensation accounts, known as Thrift Savings Plans, without incurring the current 10 percent early withdrawal penalty. Second, the law allows municipal fire fighters to roll over DROP funds into a deferred compensation arrangement, such as a 457 plan or 401(k)-style plan, without penalty.
"Passing the Defending Public Safety Employees Retirement Act will provide an immediate benefit for tens of thousands of fire fighters," says General President Harold Schaitberger. "Getting this done eliminates real inequities in the law and provides the needed retirement security for our fire fighters." Work on this important legislation spanned multiple Congresses and was featured at this year's IAFF Legislative Conference. The bill was well on its way to passage earlier this year when it was hijacked by Congress in order to pass its unpopular trade bill, a bill vociferously opposed by the IAFF. The IAFF lobbied against combining the issues, but congressional leaders held firm. Schaitberger says, "I strongly opposed the political trickery used by Congress to pass the dangerous Trade Promotion Authority (TPA). This trade deal comes at the expense of hard-working middle class Americans whose jobs and financial security are put at risk."
President Obama is expected to sign the combined bill into law, at which point the two provisions will be separated. The provision allowing fire fighters to access their retirement savings is effective January 1, 2016, while the battle over trade will return to Congress this fall. The trade language that was added to H.R. 2146 merely sets the rules for Congress to consider a trade agreement. The actual agreement, however, must be put before Congress for a vote. That will give labor a second opportunity to defeat a deal that enriches global corporations and the ultra-rich, while leaving blue collar workers out in the cold.
The City Chapter CBA has been officially ratified by the membership with 80% approval. Special thanks to the Negotiating Team and the Members who worked the polls. Log-in to the members area (Contracts) to review the official tally. Please call Sgt. At Arms Miguel Tittmann with any questions.
The City Chapter CBA ratification vote was held today in
accordance
with Article II of the IAFF Local 244 Constitution & Bylaws. The Constitution & Bylaws require 51% of total eligible members to cast votes for a CBA ratification to be valid. Out of 613 eligible City Chapter IAFF members, we had 289 who actually voted. This
equates
to 47%; falling short of the required 51%.
We have consulted with our Local Counsel Fred Mowrer and IAFF 10th District VP Jim Ferguson on this matter. The IAFF Local 244 Executive Board has voted to extend the City Chapter CBA
ratification
vote to Monday, June 29, 2015 from 7:00am to 7:00pm. Poll sites will be at the Union Hall, AFD Station 17 and AFD Station 8. The ballot boxes will remain sealed and under the supervision of
Sergeant
at Arms Miguel Tittmann.
The IAFF Local 244 City Chapter Collective Bargaining Agreement (CBA) has been tentatively agreed upon as of today, June 17, 2015.
The ratification vote will take place on Friday, June 26, 2015 from 7:00am -7:00pm in accordance with Article II, Section 2 and Article XI of the IAFF Local 244 Constitution & By-Laws. The designated poll sites will be: Union Hall, AFD Station 8 and AFD Station 17.
Early Voting will be held on the dates listed below at the Union Hall from 0900-1500.
Friday June 19, 2015
Monday June 22, 2015
Tuesday June 23, 2015
To review the strike-and-delete version of the TA'd agreement, log in and click on the Contracts section under main menu.
President Arencón would like to acknowledge the City Chapter Negotiating Team; Captain John Roumpf, Lieutenant Max Heyman, Driver Justin Cheney, Driver Joaquin Griego, Firefighter Cris Cruz, for their diligent work and leadership in representing our collective interests. A job well done!