IAFF Local 244 Christmas Party 2022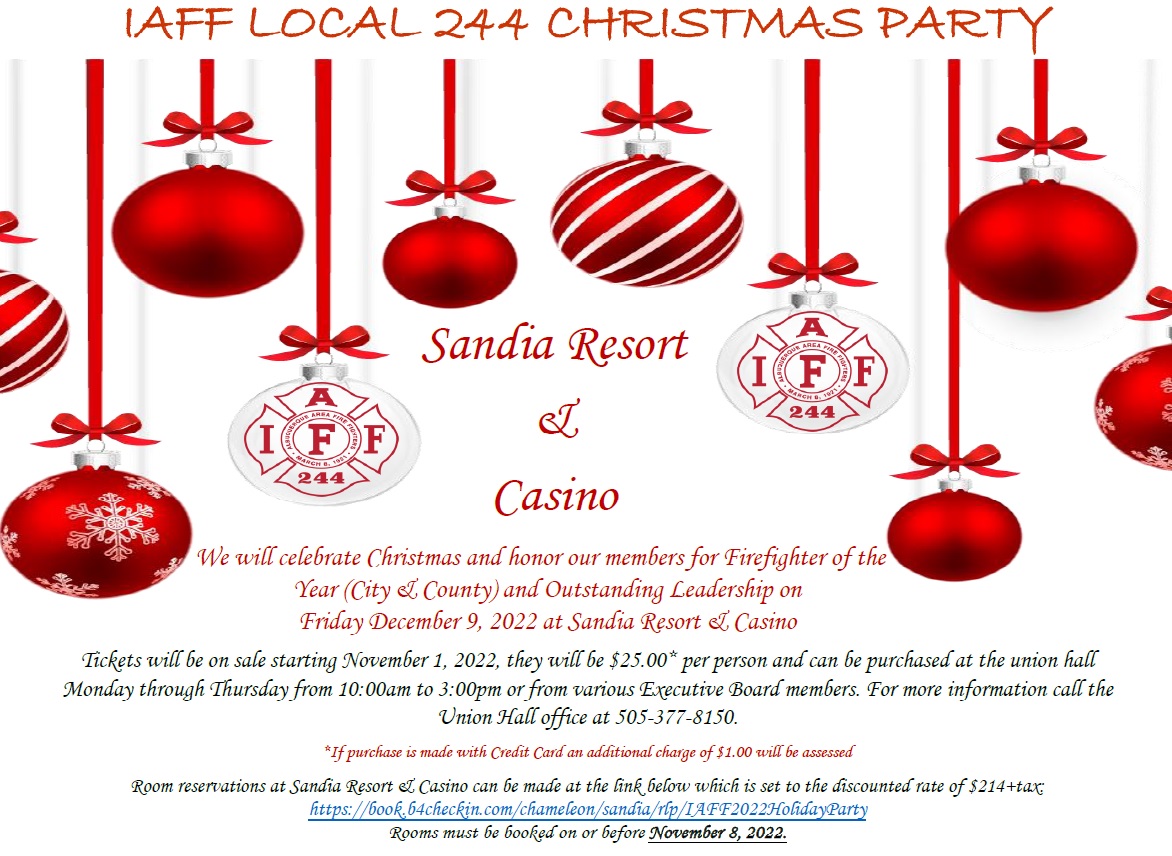 We will celebrate Christmas and honor our members for Firefighter of the Year (City & County) and Outstanding Leadership on Friday December 9, 2022, at Sandia Resort & Casino with cocktail hour at 6:00pm and dinner at 7:00pm.
If you would like to nominate a fellow union member for Fire Fighter of the Year or Outstanding Leadership Award, please submit a letter of nomination to General President Tittmann at: tittmann244@gmail.com on or before November 28, 2022-to be included for consideration by the Executive Board.
Tickets for the party will be on sale starting Monday, October 31, 2022 and will be available for purchase through December 7th, 2022. Tickets are $25.00* per person and can be purchased at the union hall Monday through Thursday from 10:00am to 3:00pm or from various Executive Board members including: John Roumpf, Martin Salazar, Matt Watkins, Mike Benton, Amon Roe, Ruben Bustamante & Steve Cordova . For more information, call the Union Hall office at 505-377-8150.
*If purchase is made with a Credit Card an additional charge of $1.00 will be assessed.
Download:

xmas party flyer 2 final webpost.pdf